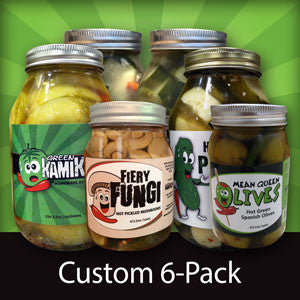 6-Pack - Choose any 6 products
$ 56.99
Choose any 6 products from the drop down lists to customize your 6-pack.
Please refrigerate upon receipt. Do not freeze.
All of our products are refrigerated after sealing and it's recommended they remain this way for quality purposes.

NOTICE: Fulfillment times are currently extended. For information on fulfillment and our shipping process, please click here.